Access to up-to-date, reliable data is critical to improving social and economic outcomes. However, data is only useful if it can be accessed and understood. The Victorian Women's Health Atlas was developed and launched by Women's Health Victoria (WHV)in 2015 – in partnership with Spatial Vision – to assist in the identification of gender impacts across six priority health areas.
Spatial Vision admires the leadership of Women's Health Victoria in advocating for improvements in health, safety and wellbeing for women. To help continue this great work, Spatial Vision and Women's Health Victoria have established a partnership. In this partnership, WHV will help SV to continue to improve their Atlas and Perception product. Commissions from each sale of a Perception solution will enable WHV to enhance and expand the Women's' Health Atlas.
Spatial Vision held a workshop breakfast to launch our partnership with WHV and our new product Perception that is based on the successful Women's Health Atlas.
Glenn Cockerton, Managing Director from Spatial Vision opened the breakfast. There were attendees from various health policy, research, outreach and advocacy organisations.
---
For assistance with your data visualisation needs, please contact us.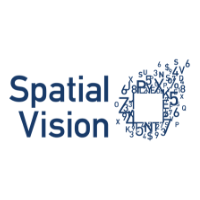 Latest posts by Spatial Vision
(see all)